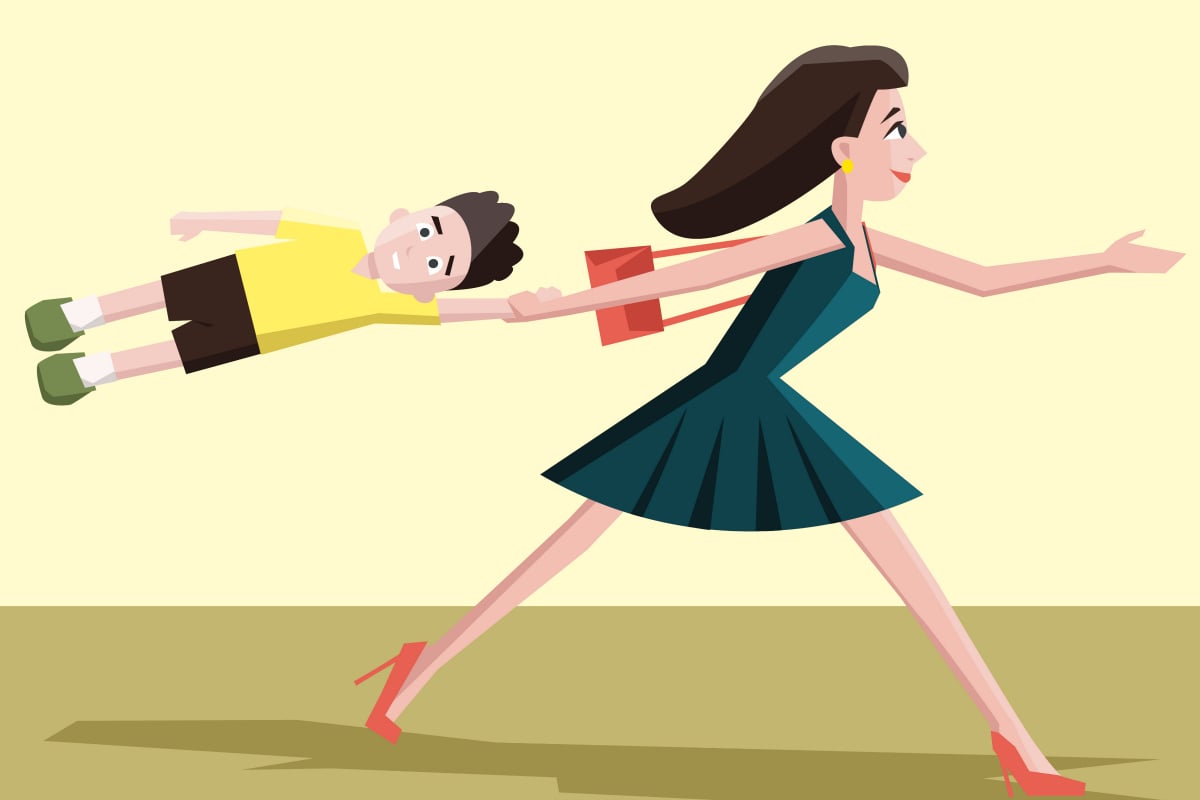 The start of the year is the seasonal equivalent of reaching the bottom of your kid's school bag. It's empty and full of possibility… and it's about to get filled with stuff.
It's also the only genuine opportunity you have to start a school term fresh. To get on top of things, get organised and ahead of the game.
And yet, as inevitable as lost socks, as the year progresses, life starts to resume its normal rhythm of "I thought training started at 6pm!" and "have you picked up – the children??" (Which has only technically happened to me once. Or maybe twice.)
So, while I still have the benefit of Term 1 parent momentum, I'm taking a three-pronged approach that'll save me in the long run. From the to-do-list to the school bag to their desk, here's the breakdown.
1. The To-Do List.
Whether it's apps on your phone that sync to your computer, handwriting things in a lovely new diary, or giving up on the last vestiges of your LBK (life-before-kids) and buying a giant family calendar, do what works for you.
Then, when new information comes at you, don't be alarmed, just calmly connect with your system. Never trust the magical sieve that is your brain, especially later in the year when things are in full swing.
What works for me is a quick task on my phone for anything on the go, set with a reminder so I remember to transfer this information onto my trusty wall calendar when I'm home.
2. The School Bag.
Yes, it's that school bag. That dark, foreboding object that you pretended didn't exist all last year, until you had to face off with unidentified organic matter and a lunchbox and water bottle well past their use by date in December.
What I'm suggesting is – make friends with this object this year. Have a little peep inside it each week. Air it out! Discard any potential biohazards. And importantly, take note when any key items go missing (jumpers, hats) and keep on top of any forms that need your attention. This video gives me flashbacks of last year's school bag woes, so let's not make that same mistake: