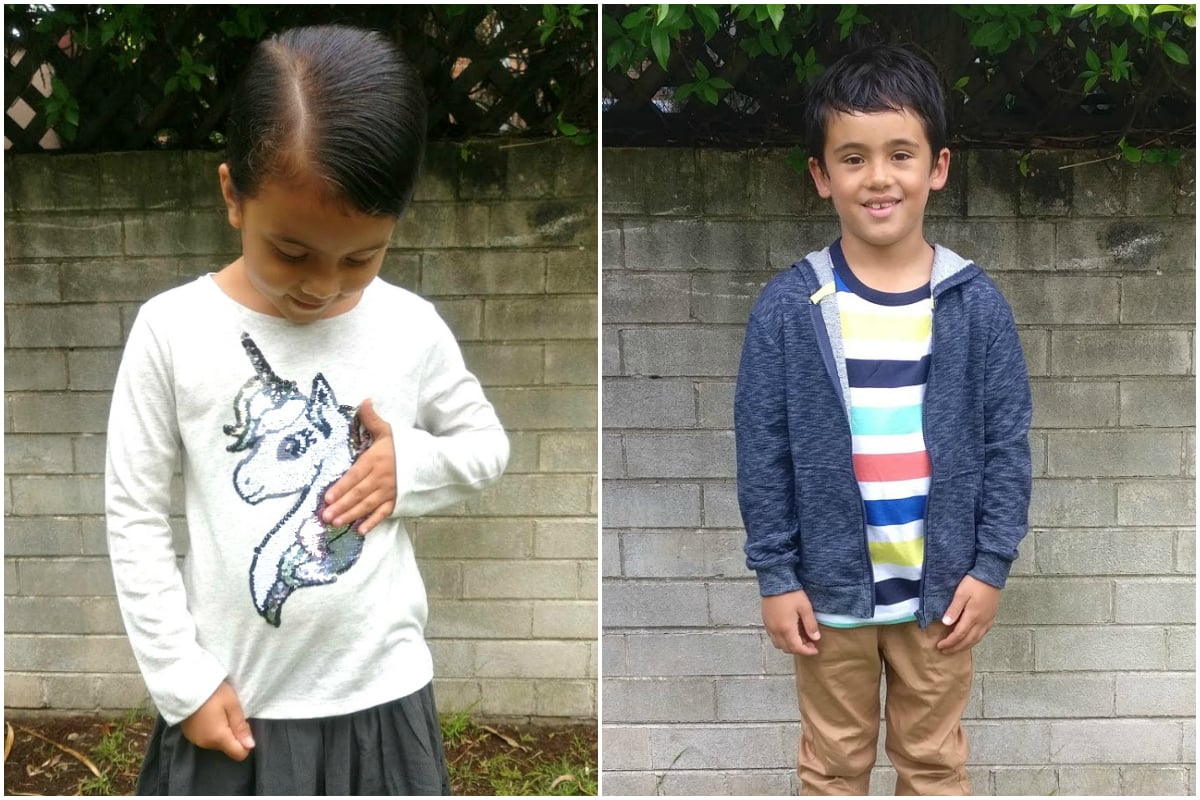 2019. How did we get here so fast? I'm sure I'm not the only parent who looks at my kids and thinks 'since when did you morph from baby into that little human with a HUGE personality in front of me? Not to mention the rate at which they grow! It feels like they shoot up an inch overnight.
And then, before you know it they're in school. This year my five-year-old daughter is starting school. My seven-year-old son is going into Year 2. I'm tripping out just…a…little.
I'm a firm believer that when you step up to the next level in life, you should dress for success. So, I applied this principle to my little legends when I got a preview of H&M's Back To School range for kids.
I know how I feel when I've got new clothes, and it's no different for kids. It's all about making them feel like "themselves" in those hours when they're not in their school uniforms too. And to be honest, as a mum looking for factors like trendiness, practicality, price point, and where possible, sustainability, I found various items in my H&M shopping haul that ticked the different boxes I usually look for.
The unicorn long sleeve top ($25.99)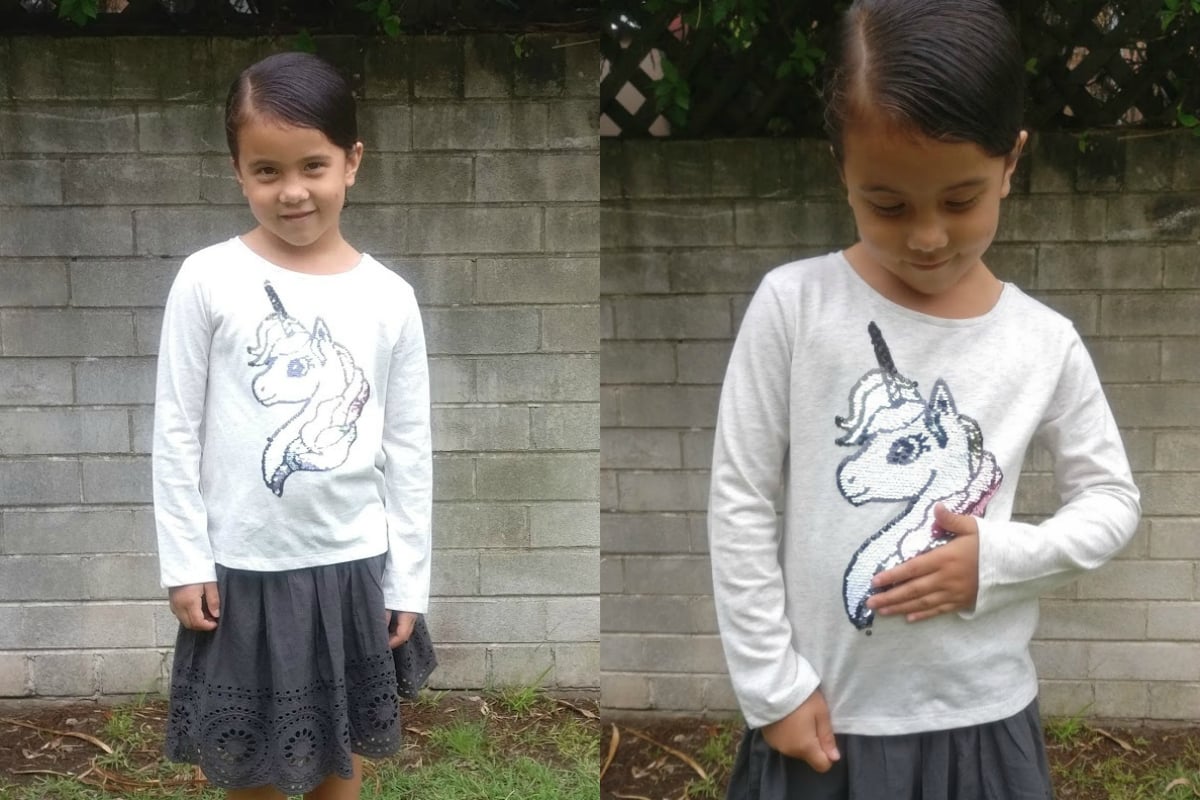 As a lover of unicorns and sequins (who isn't?), my daughter Amali didn't walk, she ran towards this top the minute she saw it. She hasn't stopped switching from the rainbow sequin unicorn to the gold and silver unicorn since I gave it to her.
The interactive element makes this top a lot of fun, and I'm hedging a bet now that it'll be a sellout. She'll be the toast of her play dates with her new school friends!